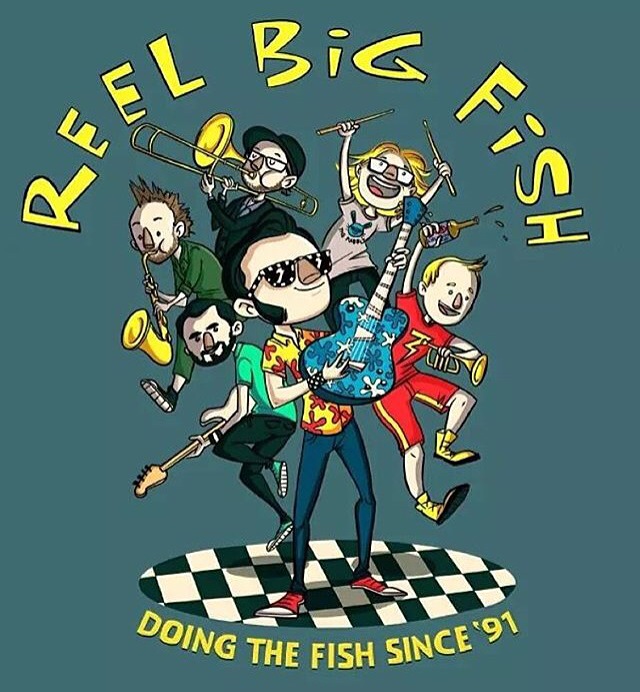 Reel Big Fish Celebrating their 25th Anniversary!
Can't believe it's been just over 10 years since I first saw Reel Big Fish live and that this year Reel Big Fish have been playing for 25 years! To celebrate Reel Big Fish are out on the road in 2016 for a world tour. Here's what they had to say in their 25th Anniversary post…
"Thanks SO much to everybody who has supported the band over the years by coming to the shows, buying our albums and merch and allowing us to make playing music our job! All year long at our shows we'll be celebrating our 25th anniversary by playing songs from our first 1992 demo tape! You'll hear songs like "the May Song", "Soma Holiday", High Chair" and all the great songs from WAY back in the day…JUST KIDDING, We won't be playing any songs from our first couple of years as a band because NOBODY including us would enjoy that! Haha We'll be playing songs from all the great albums we've made over the years, especially the classic 90′s albums "Turn the Radio Off" and "Why Do They Rock So Hard" as well as some other favorites and a few other surprises! So get your tickets now for our 25th Anniversary tour! We'll See ya out on the road in 2016!!"
So check out their tour dates!