When touring lots of Q&A's get posted to various sites, today a new one was posted on OurStage.com. A snippet from the Q&A is included below discussing the possibility a new RBF album this year. Fingers are crossed that it is this year and isn't going to another year before we see what will hopefully be a "New Material Album".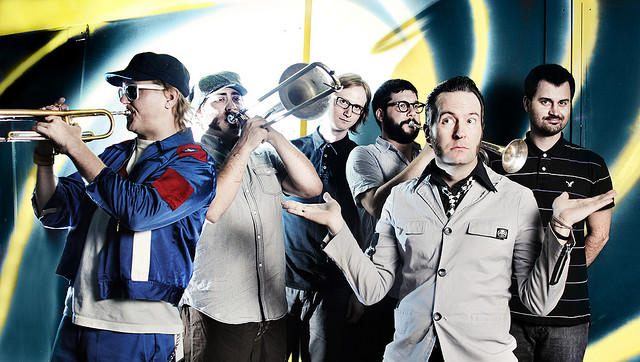 Photo taken by Jeremy Snell.
OS: Are we going to see a new RBF album this year?

AB: Either late this year or the very beginning of 2012… we hope!
Discussion on ReelBigFish.info about the forthcoming album has been ongoing for a while, you can join in by posting in our forum.