Reel Big Fish are auctioning off Aaron's guitar for Charity. 100% of the proceeds are going to the American Lung Association's "Fight For Air Climb". Reel Big Fisg are sponsoring Katrina Kinzler (vocals on 'She Has A Girlfriend Now' on "A Best of Us for the Rest of Us").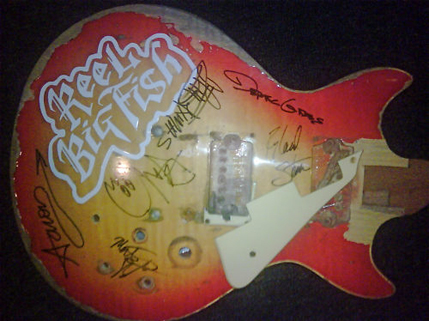 The guitar itself is not playable as the neck is broken but has been signed by the whole band. You'll receive the body of the guitar, which will be perfect for a display.
**note the guitar neck is broken, so it is not playable. You will be getting the body of this guitar, & its perfect for display!
To sponsor Katrina follow this link.